Want to rekindle the love affair with your home, give back that warm feeling like the first day you walked through the door when you viewed the house for the first time? At Scot-Build, we can do this for your Collingwood, ON area home.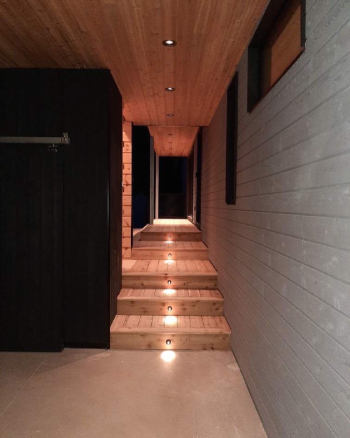 Are you feeling cramped or like your house doesn't really match your personality? It is often cheaper and easier to renovate than it is to move! Our team at Scot-Build Developments Inc. can complete your home renovations so you and your family feel more at home than ever before while increasing the value of your Collingwood, ON area property. What could be a better solution? We will work with you, so you feel comfortable with the investment you make.
During renovations, we work closely with other experts to create visually appealing and efficient homes to suit your preferences. Home renovations do not necessarily have to be expensive; our team will work to provide you an affordable price and skilled labour to complete your renovations quickly and efficiently.
Our remodelling projects include:
Kitchen Renovations – The kitchen is the heart of your home, and remodelling will create a beautiful living space for you and your family. A successful kitchen has a comfortable layout, sufficient storage space, and practical appliances. During our free in-home estimate, our professional project managers will provide you with information to assist you in making decisions for your kitchen remodel. We can renovate your kitchen to include features such as granite countertops or wooden cabinets, as well as customized details to create the kitchen you have always wanted.
Bathroom Renovations – At Scot-Build, we complete anything from a standard bathroom remodelling project to a complete redesign. Some of our bathroom projects have also included features such as walk-in showers, bathtubs, Jacuzzis, or made-to-order vanities. The materials we use for our projects vary and include marble, tile, travertine, granite, ceasarstone, and beyond.
Home Additions – When your family really needs more space, our team will provide everything you need to design and build a home addition. Whether it's a mother-in-law suite or a nursery for the birth of a new child, having extra space can really help you continue to enjoy the home you're in.
Our professional project managers will answer any questions you may have as they assist you based on your budget and needs. We have the experience and knowledge you need, so your renovations can help you reach your dreams of the perfect home.
If you have questions about our other services, we also provide custom home design, Scottish Longhouses, and off-the-grid home services. Whether you want a basic feature or entire wing of your home redesigned, we are committed to ensuring you get quality renovations that exceed your expectations. We serve Collingwood, Thornbury, Creemore, Kimberly, Wasaga Beach, the Georgian Triangle, Mulmur, and the Beaver Valley. Give us a call today for more information!