At Scot-Build, we can create the perfect home
for you in Collingwood, ON and surrounding areas
Whether it's a custom home or cottage, an off-the-grid home, or our unique Scottish Longhouse.
Choosing a contractor to build your dream home, cottage or renovation can be a daunting experience. At Scot-Build Developments Inc., we offer the peace of mind with 30 years of experience, quality of workmanship, dedication and commitment to your projects and our clients. We can take care of everything from planning to completion to handing over the key for you to move in. Or we can take your build to any stage, so you can get involved yourself to provide the finishing touches. We take pride in using local sub trades, which is a benefit for future servicing and maintenance and gives comfort that we are here for our clients at any time.
Scottish Longhouses
If you are looking for a home in Collingwood, ON and the surrounding area that is affordable and efficient, but incredibly unique inside and out, consider Scottish Longhouses designs.
Custom Homes
Our custom homes are more than just a place to live; they embody those things that bring you comfort, joy and satisfaction.Custom homes from us at Scot-Build Developments Inc.
Architectural Design
At Scot-Build, our goal is to take care of all of your architectural design requirements, whether you require plans drawn for a simple planning application for a small extension or a full architectural service.
We know how important it is to be able to live in a comfortable home that offers a unique design. Whether you are renovating, designing and/or building, we offer services that will leave you with the home of your dreams in Collingwood, ON. If you are interested in a custom home, architectural design, or home renovations, we can help you build or renovate the home of your dreams.
Whether you are renovating, designing and/or building,
we offer services that will leave you with the home of your dreams.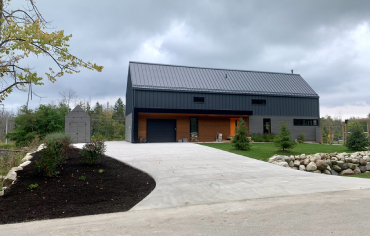 Renovations
Our team at Scot-Build Developments Inc. can complete your home renovations so you and your family feel more at home than ever before while increasing the value of your Collingwood, ON property.
Pricing
Scot-Build understands that budget is an important part of any building project. We pride ourselves on providing an upfront, detailed breakdown of every job prior to starting a project.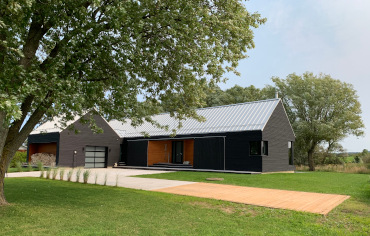 Scottish Longhouse Plans
Built for the purpose of shear practicality, Scottish Longhouses have dotted the landscapes of Northern Europe and the Highlands of Scotland for hundreds of years.
At Scot-Build, we are proud to offer a unique approach to custom home building. Bring us your plans, work with our architect to design your custom home, or choose one of our proprietary contemporary Scottish Longhouse designs, and we will help you create your vision. The Scottish Longhouse is a modified historical design that meets modern needs while remaining economical for those wishing to build a new home. Originating from a historical house design in Scotland and Northern Europe, this unique option offers home owners a modern solution with historic charm. These homes provide clean lines, lots of glass, and a simple exterior with modern interior to give your family comfort and a way of live your deserve.